THE PROJECT OF A MOBILE BRIGADE ASSISTING THE RESIDENTS OF THE KRASNOSELSK DISTRICT, WHICH WAS SPONSORED BY THE PRESIDENTIAL GRANT, IS COMING TO AN END
This month, with the help of both the donations and the Grant we have provided the low-income residents of the area with food kits, medical supplies, care products, materials for home repairs and so on. We have received a big number of applications for such medical products as support canes, walkers, etc. as some elderly people realized they couldn't walk as easily after the winter as they used to.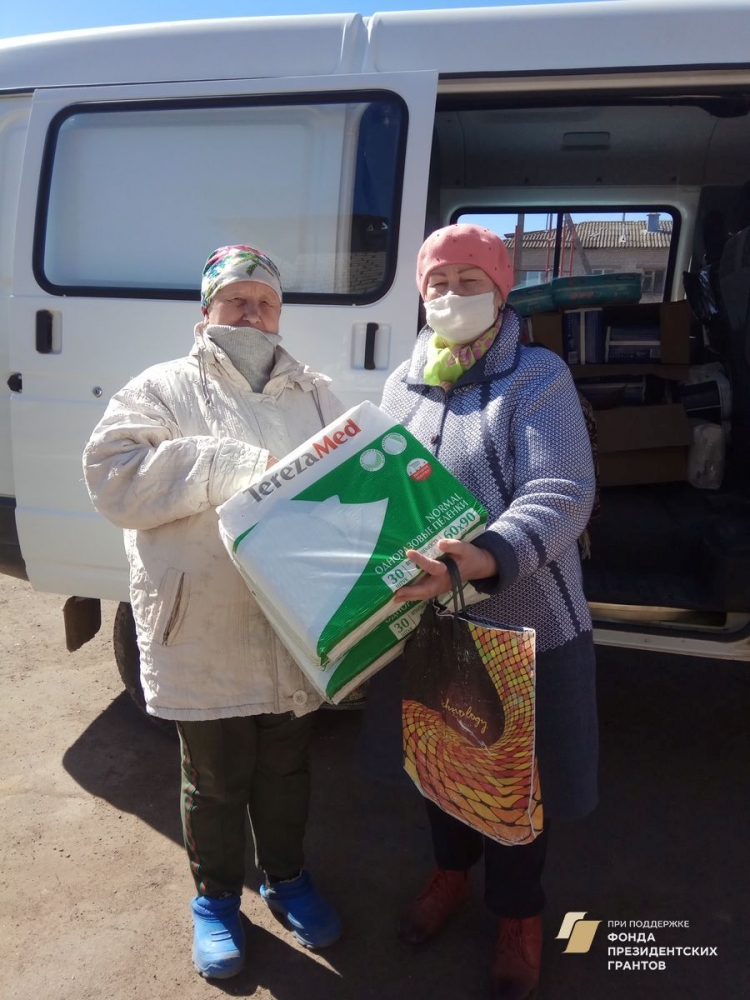 Also, only by the end of the spring it became possible to carry out most of the repair work both in the houses damaged by fire and in the dilapidating ones that survived the winter.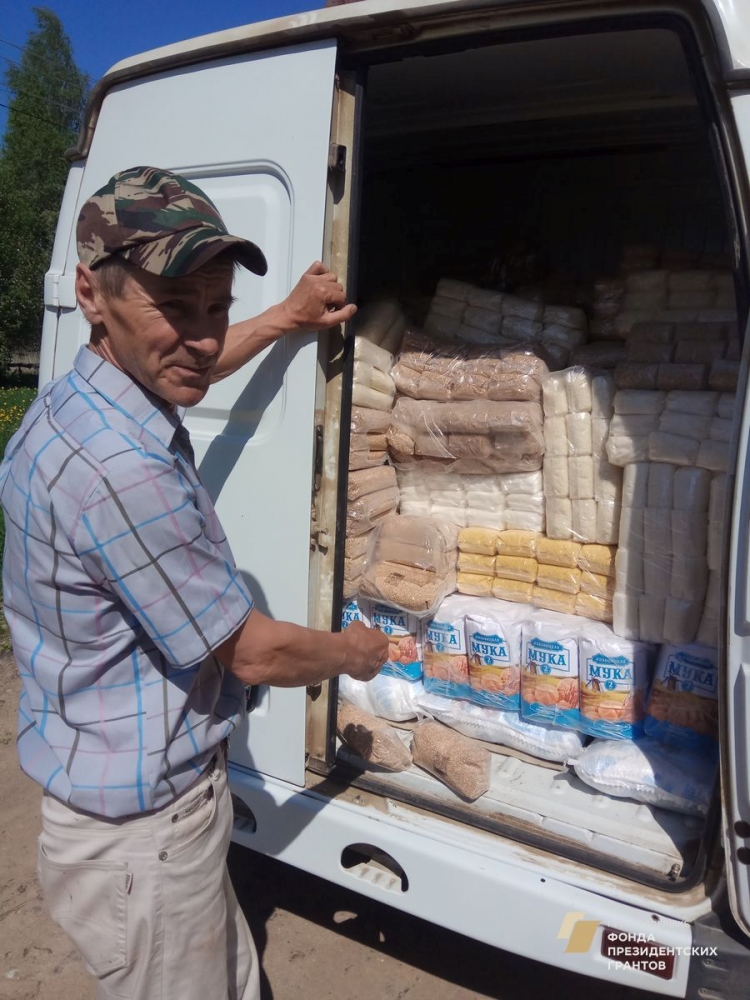 However, we managed to process all the applications, we purchased what was requested and delivered it to the people. The whole project would have been impossible without the Presidential Grant which allowed us to buy the minibus and employ people in the settlements. The success of the project relied on the well-coordinated work of the entire team. Well done to everyone! Many thanks to Svetlana, the team lawyer, who has consulted quite a number of families, mainly on family or financial issues. She has been accompanying several families in especially difficult situations for several months and, hopefully, their problems will be settled soon.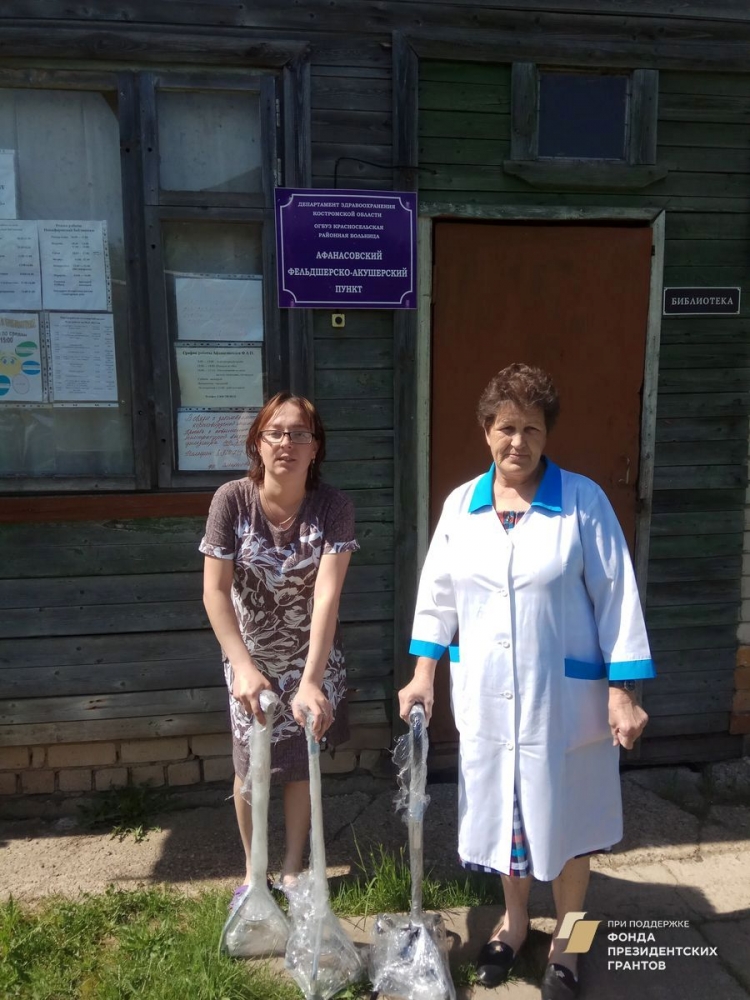 An important part of the project was the ministering to people who could not get to the church on their own. Father Ivan Burdin, the rector of the Resurrection Church in Karabanovo and head of the organisation, has been visiting them, receiving confessions and giving Holy Communion. In the church during the services we now pray for health or eternal memory of the people whose names we have received from the remote corners of the region.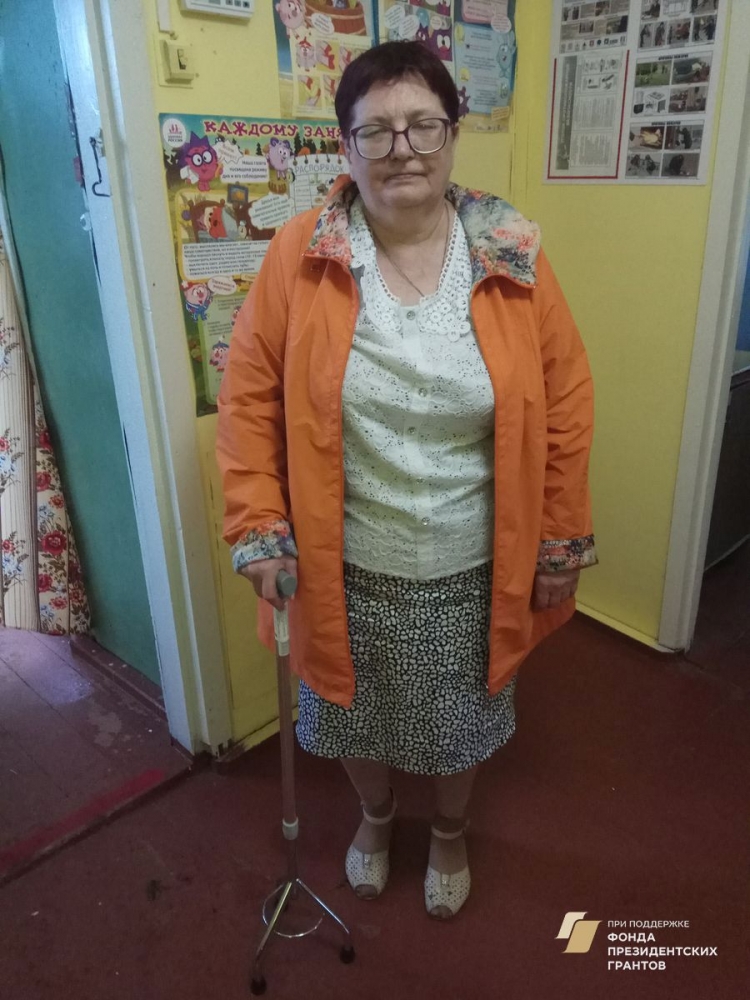 Thanks to the project a lot of people in different parts of the region have learnt about the Home of Mercy. Some of them stayed with us temporarily to get some help during the rehabilitation period after a hospital. Others stayed for better living conditions, and they are most welcomed.
The only thing we feel really sorry about is that the project is over.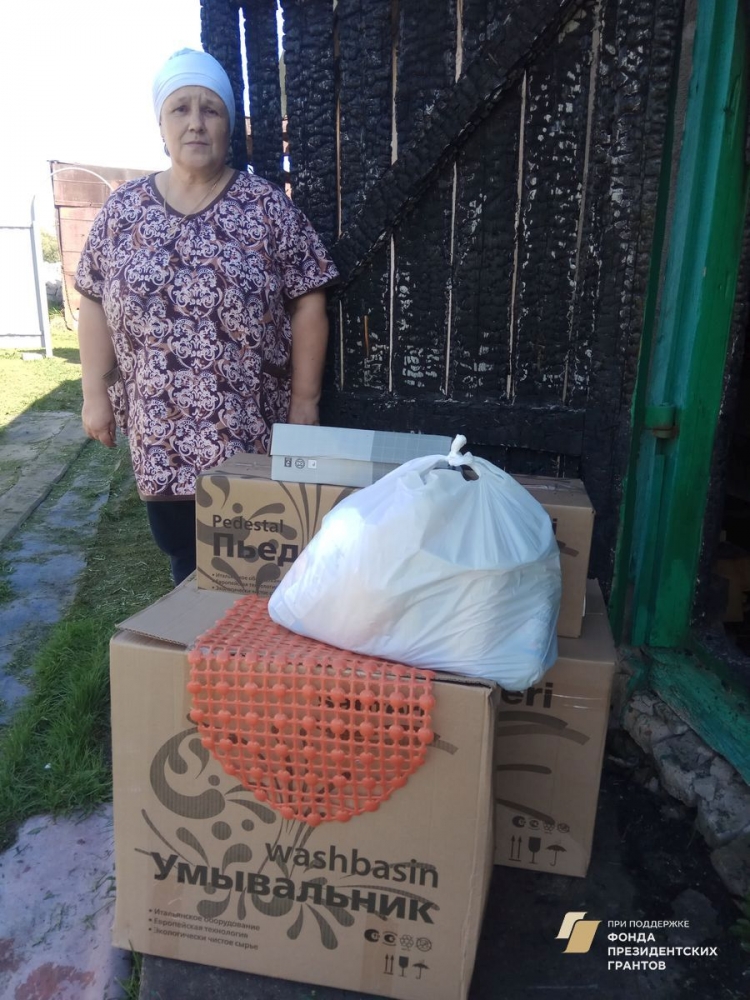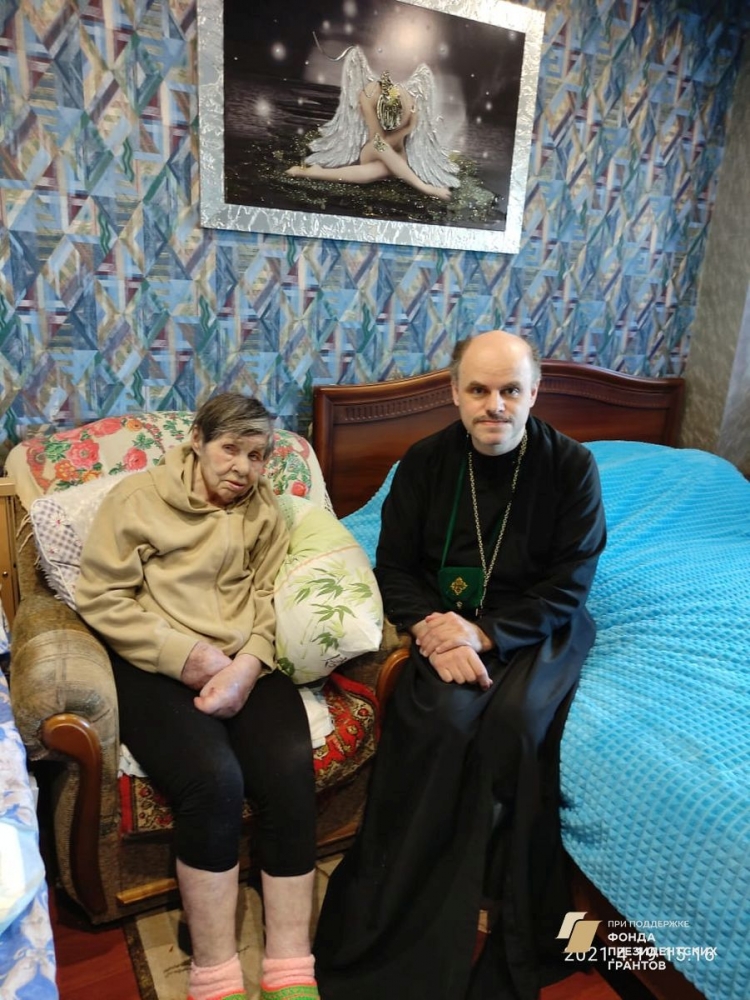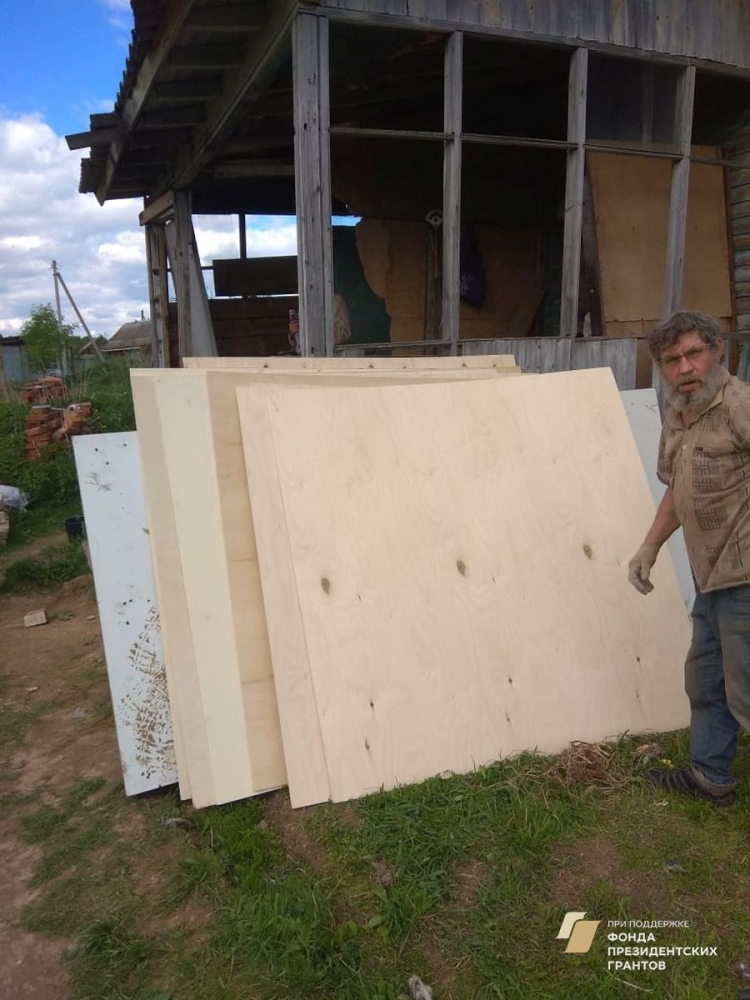 Назад к списку